Happy Thursday!! We have a super adorable co-host this week... please welcome Jamie, who blogs over at
Kreyv
!
If your anything like me and love to drool over pretty interiors, you need to take a little yonder over there and snoop around. Plus, you need to go see what she's loving this week too!
Thank you to everyone that emailed about the L.O.A.T hosting position! I've contacted most of you and just wanted to let the rest of you know that there are BIG changes (all good!) happening for L.O.A.T...but you'll have to wait a little bit to find out! Just another reason to keep coming back week after week, hehe!
Today is a pretty special day around here!
A certain little boy came bouncing into our lives 4 years ago...
Time really does fly by!
Happy Birthday Grayson!
Of course with party planning comes my need for the house to be spotless, organized, pretty and clean. Ya I know...I'm a little OCD and I have learned that cleaning before a party is a big NO-NO. When I clean I like to enjoy it for at least a day. Nothing like watching juice get spilled on your clean floor, argh...I'm trying to be a little less like that, but it's hard, lol...
Anyway, some things I'm drooling over...
via
I love the hint of neon in this painting...might have to try and replica something like this....
via
The grass around our playset is either dead or full of weeds, putting some wood chips around the bottom might be in order. Isn't the above set so cute?! I love what they did!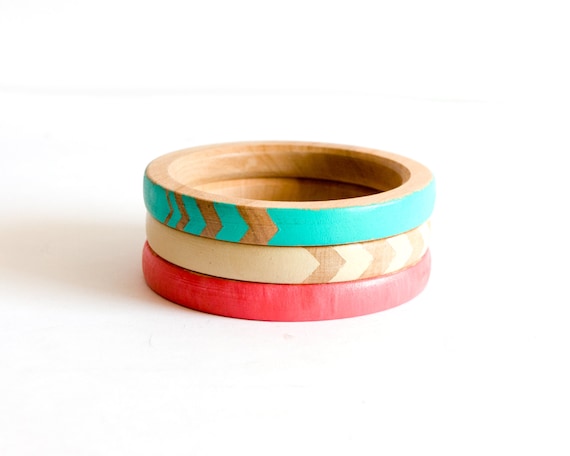 via
I love these colors! Throw in the chevrons and these had me at
hello
!
Loves on a Thursday is a place for sharing things that are inspiring you, bits of happiness from your life, items your drooling over...pretty much anything that you love.
Grab a button and link up your pretty finds!